Careers
Join Our Team
MRG has been at the forefront of the NYC area's affordable housing market for 20+ years. We are seeking professionals to provide tenants with consistent, top notch service and to outfit our partners with invaluable insights.
Our Mindset
Our company's philosophy is rooted in a commitment to improving our tenants' lives by providing safe, quality homes and responsive service.
To cultivate resilient and supportive communities, it takes thoughtful and compassionate leadership. Our team has years of experience in the affordable housing space, with members having strong connections to the localities where they carry out their work and reside. Through delivering quality, affordable housing services, we strive to ensure that everyone can find a safe and secure place to call home.
Open Positions
At MRG, you will be part of a team that is driven to make a positive difference in the lives of those we serve. If you're looking for a challenging and rewarding career that makes an impact, then look no further than our company.
Bilingual entry level administrative assistant
New York Metropolitan Area
Overview
Our employees come from diverse backgrounds and have been selected for their passion, commitment, creativity, and dedication to our mission. Whether you're a recent graduate or have years of experience, MRG provides an opportunity to grow your career in the affordable housing industry and make a difference in the lives of others.
Key Responsibilities
Answers, assists and directs phone calls in accordance to occupancy/maintenance.
Assists with tenant recertifications and apartment concerns.
Assists with opening mail and distribution.
Assists with distribution of tenant letters, faxing, copying
Benefits Package
Employer offer single medical benefits at 90% employee contributes 10%
Assists with tenant recertifications and apartment concerns.
Employer offers an IRA with at match up to 3%
Compensation
Position compensation based on experience hourly rate starts at $21.98.
Resident services coordinator
New York Metropolitan Area
POSITION SUMMARY
The Resident Services Coordinator is responsible for the coordination of non-sheltered needs of the resident population. Effective service provision is encouraged through cooperation within the management team to enhance the residents' ability to live independently and safely in their community. Resident Services Coordinator is directly supervised by the Co-Directors of Compliance
ESSENTIAL FUNCTIONS
Duties may include, but are not limited to the following areas:
Knowledge of community support resources, the eligibility for accessing these services and the delivery methods.
Ability to empower residents to make personal decisions, increase self-esteem and maximize independence.
Ability to collaborate with on-site staff, state, federal and community agencies.
Ability to establish trust, to listen and to assist residents in defining their problems and identifying possible resources and solutions.
Possess organizational and time management skills and flexibility.
Ability to provide advocacy for the resident population.
Serve as a liaison between residents and management.
Coordinate and implement programs of social, medical, psychological and rehabilitative services.
Improve the quality of life within the development and promote a positive sense of community among resident population.
Establish appropriate on-site educational and wellness programs.
Provide direct interventions and crisis intervention to residents.
Develop effective working relationships with federal, state and local community agencies and service providers.
Provide support and referrals to local, state and federal agencies and service providers.
Maintain documentation of interventions, services and communication in a confidential manner.
Complete and submit necessary HUD reports and other documentation as required.
Implements Section 504 compliance through Reasonable Accommodation Requests:
Processes RAR's for SHP residents/applicants at respective sites they oversee.
Works in collaboration with site staff to expedite requests.
Provides technical assistance to site staff regarding reasonable accommodation process.
QUALIFICATIONS: SKILLS & ABILITIES
Bachelor's degree in Human Services or related field
2 to 5 years' experience required
Demonstrated competency with Microsoft Office required
Excellent communication skills both oral and written
Ability to accept responsibility and account for his/her action
Trait of being dependable and trustworthy
Ability to utilize available time to organize and complete work within given deadlines
Ability to work at a sustained pace and produce quality work
PHYSICAL ABILITIES
N (Not Applicable) activity is not applicable to position
O (Occasionally) Position requires up to 33% of time
F (Frequently) Position requires up to 66% of time
C (Constantly) Position requires more than 66% of time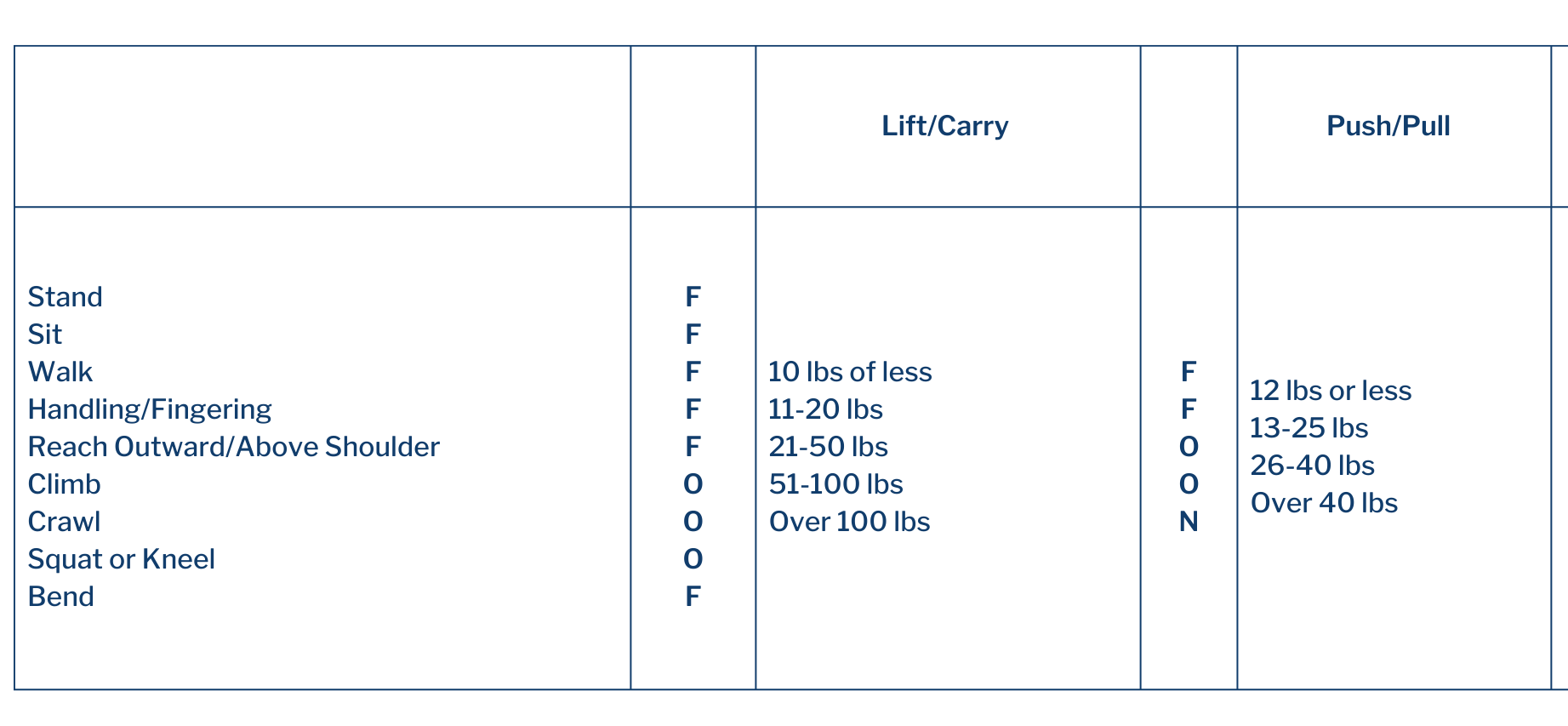 This job description is subject to change, and at no time should be construed to be all-inclusive.
Check back soon more open positions
Join Us
At MRG, you will have the opportunity to work with a dedicated team of experts while making an impact in the affordable housing industry. Contact us today to learn more about our career opportunities!
Contact us today