WHO WE ARE
Our Company
MRG has been at the forefront of the NYC area's affordable housing market for 20+ years. Our expertise provides tenants with consistent, top notch service and outfits our partners with invaluable insights.
The MRG Mission
Our company's philosophy is rooted in a commitment to improving our tenants' lives by providing safe, quality homes and responsive service.
Our commitment may start in our buildings, but that's far from where it ends. We partner with non-profit organizations such as the Dr. Richard Barnett Foundation (DRBF) and ABBA Leadership to improve educational and economic outcomes in the communities we touch. We believe social responsibility is necessary to our line of work.
our vision
MRG has expanded our operations up and down the East Coast, as well as metropolitan areas throughout the country.
12 months
AVERAGE REHAB COMPLETION TIME
4+
NON-PROFIT COMMUNITY PARTNERS
Dedication to our Community
Partnering with community-based, socially conscious organizations, MRG has helped expand the footprint of programs like the Riverside Hawks, Bedford Stuyvesant Restoration Center, I Have a Dream Foundation and Bronx Guild High School. Together we've supported more than 500 students across 20 individual programs.
our community programs

Dr. Richard Barnett Foundation
The Dr. Richard Barnett Foundation is a non-profit organization, providing higher-education scholarships and internship opportunities to motivated New York City youth with incredible potential but limited financial resources. Through extensive educational, mental health, and mentorship programming, DRBF strives to inspire youth to chase their dreams and to empower them with the resources and support they need to get there.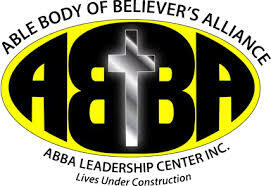 ABLE BODY OF BELIEVER'S ALLIANCE
ABBA places traditionally difficult-to-employ men and women into the workforce through job readiness and workforce experience training programs. In 2019, ABBA facilitated dozens of job placements, provided 150+ individuals with OSHA training, and conducted numerous critical outreach initiatives.


A-LIST EDUCATION
A-List provides educational opportunities, primarily in the area of college readiness, to underserved youth. Since our partnership with A-List began in 2013, we have provided hundreds of high school students with SAT/ACT tutoring, with students achieving SAT score improvement that far exceeds the national average.
our core values
"We treat people like people. Management and development is our business, but compassion and understanding is our practice."
"We treat people like people. Management and development is our business, but compassion and understanding is our practice."
care
"Whether you're a tenant or business partner, we're here. On site, over the phone, wherever, whenever. We'll drop almost anything for the good of our communities."
accessibility
"The good work is the tough work. We'll never back down from a project or opportunity that can better lives, no matter the obstacles presented."
courage
I want to thank you for taking care of my mom's situation so promptly. I also want to thank the members of the work crew. Those guys, Fidel, Hector, and Nelson, were amazing. They worked nonstop and made sure that before they left for the day, my mom's bed was in place. She felt incredibly happy with the there. They are like part of the family because of the 20 plus years my mom has resided there.