News
Philanthropy Spotlight: Dr. Richard Barnett Foundation
October 4, 2022
back to all news
Last year, Metropolitan Realty Group established a new partnership with the Dr. Richard Barnett Foundation, 501c3 of New York Knicks legend Dr. Dick Barnett.

The DRBF Scholars Program levels the playing field for underrepresented students by connecting them with college and career success resources and giving them the tools to unlock their confidence, ambition, and purpose.

We sat down with MRG owner - Scott Jaffee to discuss how he first heard of the foundation, and why it made sense to get involved on a business level beyond his personal participation.




1.) You are really ingrained in the Dr. Richard Barnett Foundation as a member of the Board of Directors. How did you first hear about the foundation and how did its mission inspire you enough to want to be so heavily involved?
"I first heard about the foundation through Scott Farber at A-List Education and I wanted to be a part of it – because I knew that our goals were aligned. I knew being a part of the foundation would give me that extra help to grow what I had originally envisioned into a much greater partnership – and able to help many more children."

2.) How do the values and mission in the community of both the Dr. Richard Barnett Foundation and Metropolitan Realty Group align?
"I think for both Dr. Barnett Foundation and myself here at Metropolitan Realty Group, the mission is to educate children in urban areas, and help them get the best possible education, tutoring, and funding to help them go to college. That's my motivation. Give the underprivileged the same kind of advantage as privileged children. And I think those goals are the same for the Dr. Richard Barnett foundation."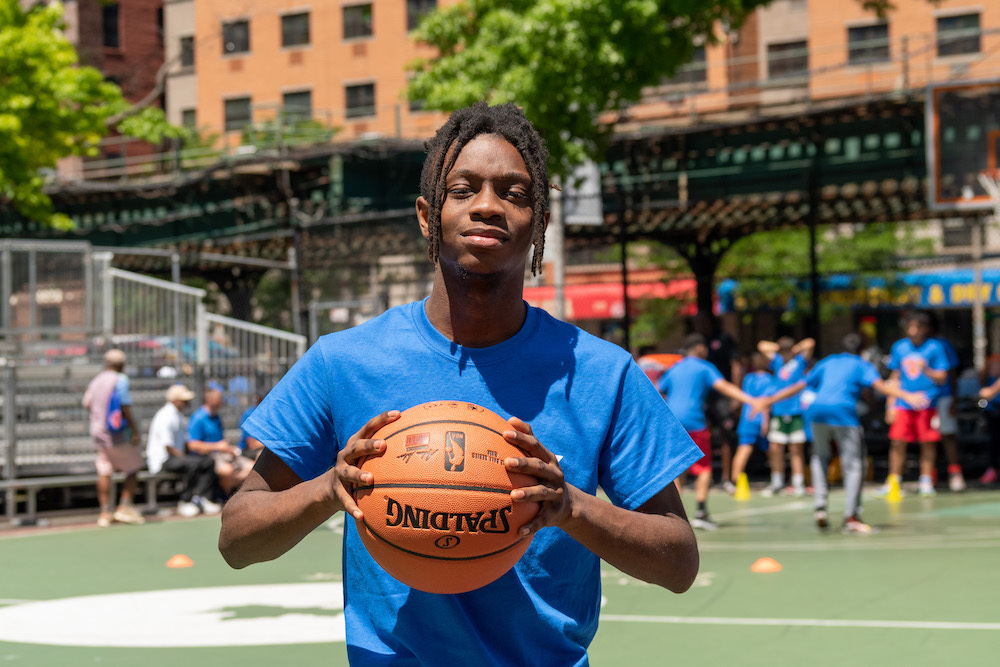 3.) What does it mean for you to be on the board of such a special foundation with so many of your childhood heroes that provides educational and mental health programming to our underrepresented youth?
"It's special. It's nice to be around the table and make decisions with these icons. So it's really enjoyable to me. And especially because we all have the same goals and interests, as I just said, to benefit children.
Being on the board of a special foundation, like the Dr. Richard Barnett Foundation is very meaningful to me because of what they're trying to do with the inner city and underprivileged children. That's always been very important to me as somebody in the affordable housing world. I've always been one to try and help and improve the lives of people, especially the children. That's really special."


4.) What is your dream for the students who go through the Dr. Richard Barnett Foundation Scholars Program?


My dream is for our scholars to realize their dreams! Our educational and mental health programming is preparing them to reach their goals and is setting them up for a successful future. We want to see each scholar get into the college of their dreams to become whatever it is they desire, whether it's a teacher, police officer, lawyer, scientist, or even if it's to become President of the United States. Whatever it is that they can pay forward and provide and become the best person that they can be. That is what my dream is for these children.
5.) How does it feel to know that your time and financial investment into the Dr. Richard Barnett Foundation is ultimately empowering young kids to live their dreams?

"Nothing feels better. It is a phenomenal feeling to see the success that myself and my team can help bring to some of these children by being part of this foundation. I know my dollars and my time will go to even help more children than I was able to do over the last 10 years because of this partnership, that I've been doing it alone."


6.) You and Metropolitan Realty Group have tremendous business relationships with fellow board members Joe DePaolo and Michael Schwartz of Signature Bank. What would you say to encourage and inspire others in your business network that may be considering investing their time and financial resources into our foundation, like you all have?

"I would say that partnering with Joe DePalo, Michael Schwartz, and Signature Bank in working with the Dr. Richard Barnett Foundation has been an incredible experience. More importantly, what they do and what the partnership has done to help children – and will continue to help even more children succeed in getting into colleges and beyond – is a tremendous feeling, and something that's well needed. This is a great foundation to be a part of.
Speaking to Developers, Owners, or anybody in the world of Real Estate in New York City here – I would highly suggest this partnership model. Reach out to everybody who has any interest in helping any child in New York City who needs help getting into a good college and beyond."


As a business, we are always looking for new ways to give back and support our community.

Metropolitan Realty Group is proud to partner with Dr. Richard Barnett Foundation and other organizations changing the lives of children around the world.